History of YPAC
When the participating students of this year's virtual YPAC session got together online in March 2022 to discuss whether we need a system change (not only) in the Alpine region, they could look back on fifteen successful years of this transnational event.
The Youth Parliament to the Alpine Convention was founded in 2006 by an Austrian secondary school – Akademisches Gymnasium Innsbruck – in cooperation with the Alpine Convention and its Permanent Secretariat and supported by the Austrian Federal Ministry of Agriculture, Forestry, Environment and Water Management. The successful concept, largely developed by two teachers, Irmgard Senhofer and Claudia Rauchegger, allows students of the Alpine countries to discuss and propose sustainable solutions for current topics of the Alpine region.
After a successful beginning with six participating schools, the project was expanded and currently includes ten participating schools (two each from Italy, Slovenia and Germany; and one each from Austria, Liechtenstein, Switzerland and France). Each year, a different school hosts the YPAC session and adds a local touch to the event.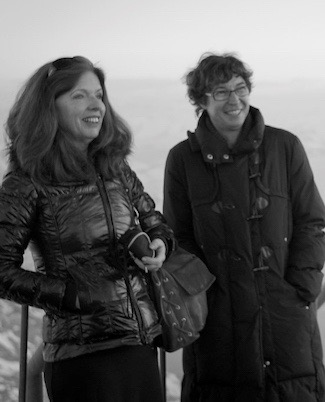 Claudia Rauchegger and Irmgard Senhofer
2006 Innsbruck (A)
2007 Innsbruck (A)
2008 Maribor (SLO)
2009 Meran/o (I)
2010 Rosenheim (D)
2011 Trogen/Herisau (CH)
2012 Vaduz (FL)
2013 Sonthofen (D)
2014 Chamonix (F)
2015 Kamnik (SLO)
2016 Bassano del Grappa (I)
2017 Innsbruck (A)
2018 Maribor (SLO)
2019 Meran/o (I)
2020 Rosenheim (D) - cancelled
2021 Trogen (CH) - online
2022 Vaduz (FL) - online
2023 Sonthofen (D)
Thanks to the stable structures of YPAC and also thanks to the aid of CIPRA, which has actively supported YPAC since 2011, the parliamentary simulation has continuously improved. This is especially shown in the quality of the resolutions and the high level of the discussions in the committees and the general assembly. It is therefore not surprising that the participating students and teachers are motivated for further collaboration.